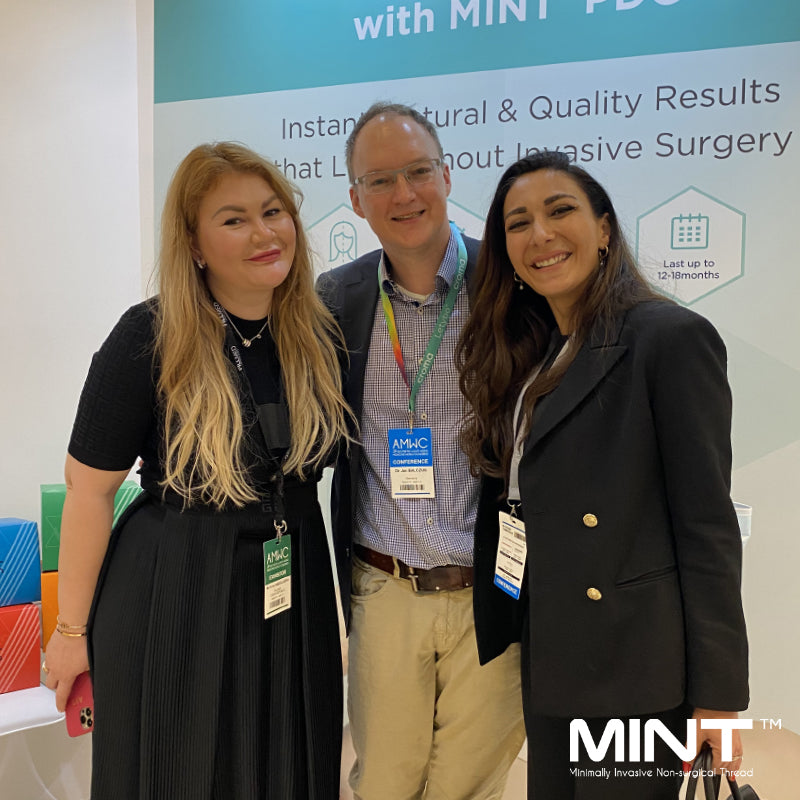 Thank you for attending AMWC Monaco! We were so grateful to have been able to meet all of you!
We hope you have discovered everything you wanted to know about MINT™ PDO threads and our workshop helped you understand more!
You deserve the best PDO threads there is to offer, so find us and discover all the benefits MINT™ PDO has to offer. MINT™ is a globally recognized brand available in multiple countries throughout the world. Our PDO threads are dual FDA cleared, MFDS approved, CE certified, and CFDA approved, so you can rest assured knowing your PDO threads are safe and reliable.
So stay tuned. We will keep you up to date and help support your experience with MINT™ PDO. If you have any queries or questions about MINT™ PDO and Doctor to doctor hands-on training, we would be pleased to assist you. Feel free to contact us!