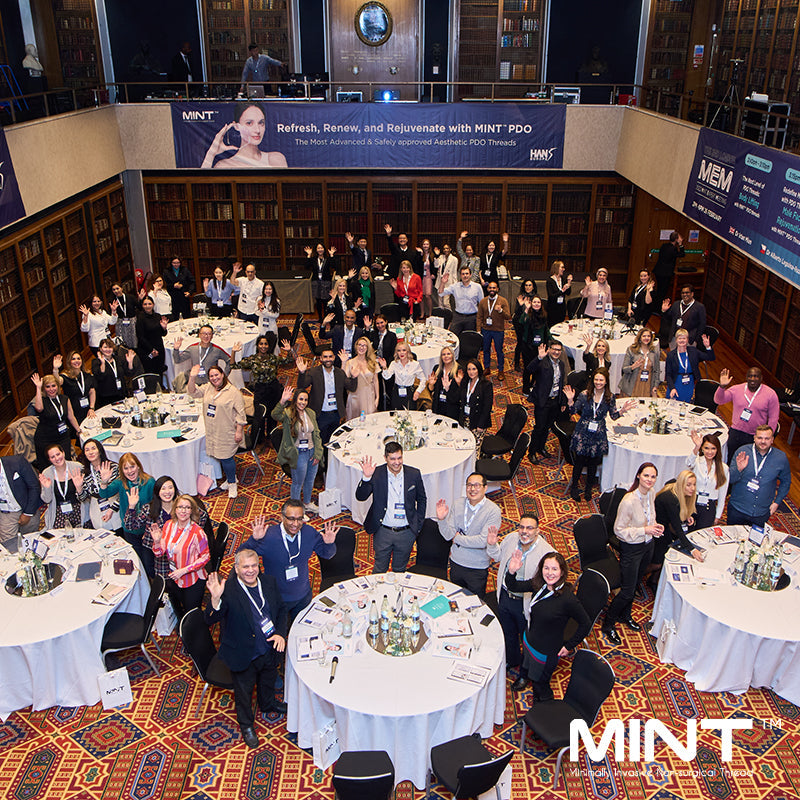 The 2nd MINT™ Expert Meeting 2022
The 2nd MINT™ Expert Meeting 2022
-
If you are looking to elevate your skills in the combination lifting treatment with PDO threads & Injectables (Dermal Filler, Botox etc), the second MINT™ Experts Meeting will cover everything you need to know about it. We will also cover Male rejuvenation with PDO threads and the most effective Vector design of PDO threads with Injectables.
Plus, 2 packs of MINT™️ FINE, one of our most loved MINT™️ products, will be offered to attendees (Worth £300). You will also have the chance to network with our MINT™️ users across the UK. Discover more about the trend with MINT™️ PDO through the event and don't miss out on the huge opportunities to take your technique to the next level!
Stay up-to-date and challenged on the latest trending techniques with MINT™ PDO threads.
To secure your booking, please contact us via Email
info.europe@hansbiomed.uk