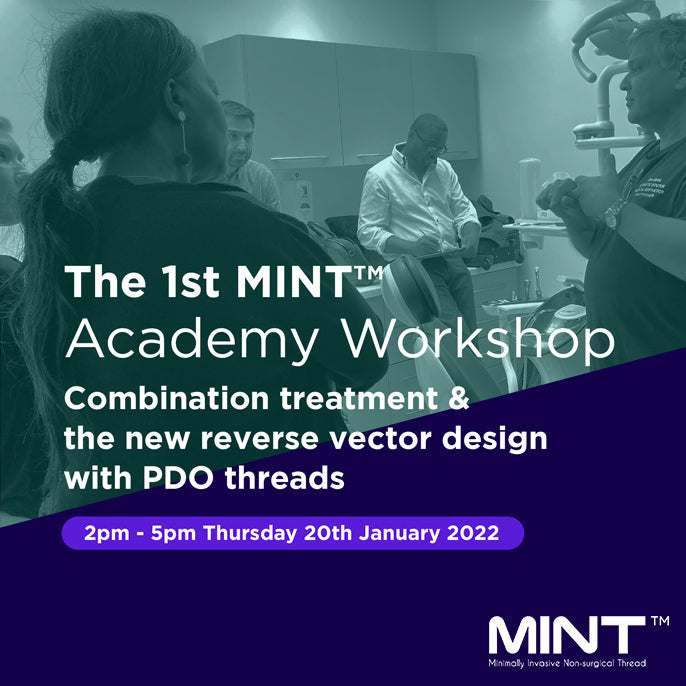 The 1st MINT™ Academy 2022
The 1st MINT™ Academy 2022
Start the new year with MINT™️ Academy Workshop!
MINT™️ Academy Workshop is a professional development opportunity.

The workshop will be covering topics such as:
- New reverse vector technique for nasolabial folds rejuvenation with PDO threads
- Right depth for combination treatment with Injectables(Fillers)

Each session offers practical advice to your combination treatment skill.

By the end of the workshop, you will have expanded your knowledge of the combination treatment using MINT™️ PDO thread and Injectables (Dermal filler). Also, you will learn a new reverse vector technique that you can use on your patients!

Please contact us for more details.
Visit our website www.mintpdo.com
Book your training by contacting us info.europe@hansbiomed.uk